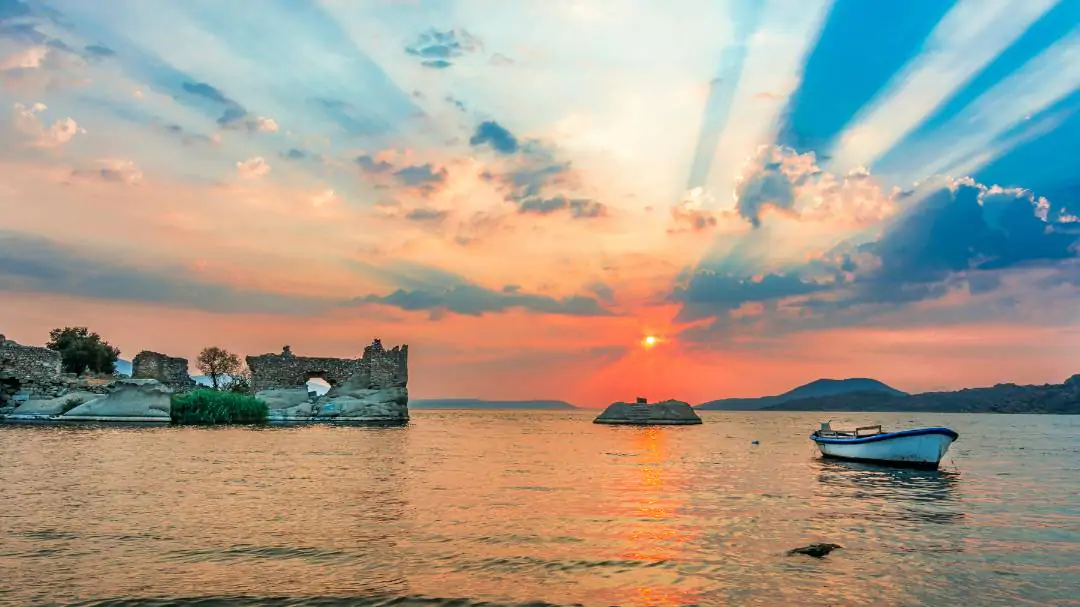 Lake Boat Tours Made in Turkey
For programs such as romantic lake tours, cultural and tourism tours, birthday celebrations or marriage proposals, boat tours are offered on some of Turkey's spectacular lakes. You can benefit from very special concepts with boat tours organized in natural lakes and dam lakes from Ankara to Van.
Here is some of the lakes in Turkey, in which boat tours are available;
Mogan Lake
Located in Ankara, Mogan Lake offers day trips with boat tours. Programs are offered such as marriage proposals, birthday celebrations, breakfast or iftar on boat and so on.
Sapanca Lake
Sapanca Lake, which has a stylish location with its green landscape of Sakarya, is one of the most popular lakes in boat tour and tourism. Presenting centuries ago memories of the Sea of Marmara, Sapanca offers a variety of choices with fun events, day tours and moonlight tours.
Bafa Lake
One of Turkey's largest lakes, Bafa Lake, offering romantic views with its magnificent beauty, welcomes thousands of visitors on boat tours. With its sympathetic islands, natural beauties and boat tour activities, it is among the lakes where many activities occur. Fishing is also quite effective around the lake.
Van Lake
Van Lake, with its Akdamar Church located on its island and being as big as a sea, is at the top of the lakes where boat tours are made. Van Lake, which offers an inner sea form with its physical feature, is one of the most favorite places of boat tours because of its romantic and magnificent view. There are different tour options for swimming tours, New Year's Eve parties, birthdays and special events.
Iznik Lake
Iznik Lake, which adds extra attraction to Bursa's green landscape, is one of the conceptualizations of tourism. Thanks to its fresh water, dynamic structure and the vineyards and gardens around it, Iznik Lake gives the boat tours very special views. Excursions, culture and nature tours, special events are offered with different tour programs.
Beysehir Lake
With the reputation as Turkey's second largest lake and its enchanting beauty, Lake Beysehir offers tremendous visuals through tours and boat trips program. Located between Isparta and Beysehir, the lake offers special programs and concepts to enjoy the islets. The freshwater lake with karstic caves, Beysehir is one of the most preferred lakes for boat tours because of its beaches and natural beauty.
Burdur Lake
Burdur, one of the most beautiful lakes of the Lakes Region, hosts thousands of nature lovers with boat tours every season. With its close distance to the city center, easy access, vivid life and clear waters, it is one of the important centers for yacht tourism. It is among the lakes that combine the most special moments and magnificent landscapes with its nature, azure waters and white sandy beaches. Both daily and hourly boat tours and special organization options are offered.