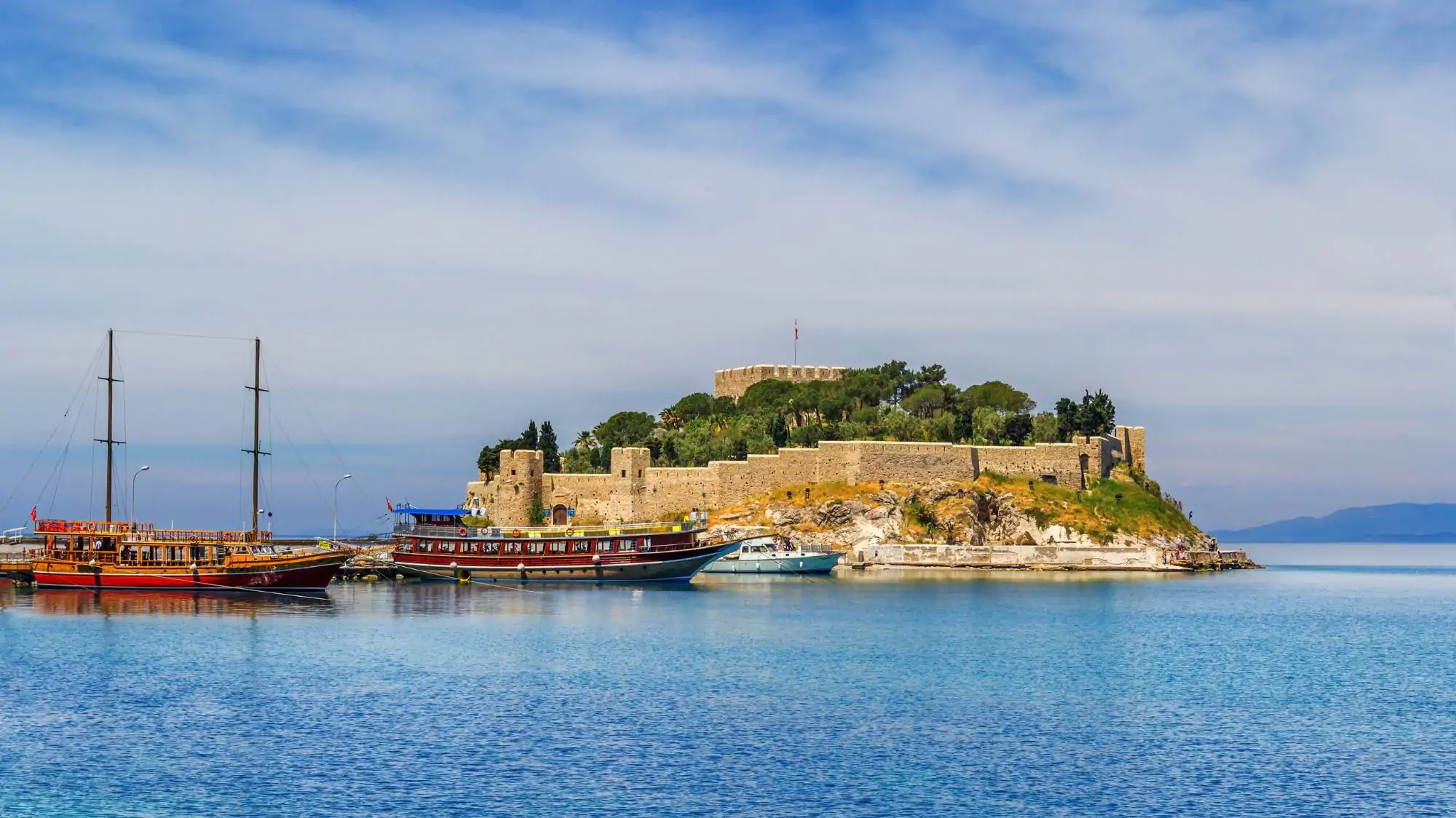 Kusadasi Excursion Boat and Yacht Tours
Kusadasi, which is 45 minutes away from Izmir and Aydin city centres, is one of Turkey's most popular holiday spots. Alongside with its important historical and cultural locations such as Ephesus and Sirince, Kusadasi has also very important natural beauties, e.g. Dilek Peninsula or The National Park of Buyuk Menderes Delta.
Even though, these come to mind when Kusadasi is mentioned, the priority is always about the beautiful blue. One of the pearls of Ege, Kusadasi welcomes its all-time sea and blue lovers with its sea and perfect national park bays, where the green and blue complete each other.
The visitors of Kusadasi can, not only enjoy their excursion boat and yacht tours on summer days, but also experience the rush of fishing tours during both winter and summer.
Daily boat tours sail off mostly from the marina located in the centre of Kusadasi or on the Guvercinada connection road in between, and some of it sails off from the Guzelcamli port, which is a part of Kusadasi.
You can manage your Kusadasi daily boat and yacht tour or fishing reservation for the contractual businesses on Tekne ve Yat.
Daily tours start at 9 a.m. and ends at 4 p.m. During the boat tours, you can spend some fun time with animation productions and swim in the cool waters of Kusadasi. For some of these tours, where you can have your lunch as all-you-can-eat, there is a transportation service available from Izmir, Aydin and Soke. Generally, the tours spend the day around the National Park area.
Common sea bream, bream and gray bream types of fish are mostly caught during the fishing tours.
You are more than welcome to check the Kusadasi ads on Tekneveyat.com if you are looking for a rental boat or yacht or want to join a boat or yacht tour.