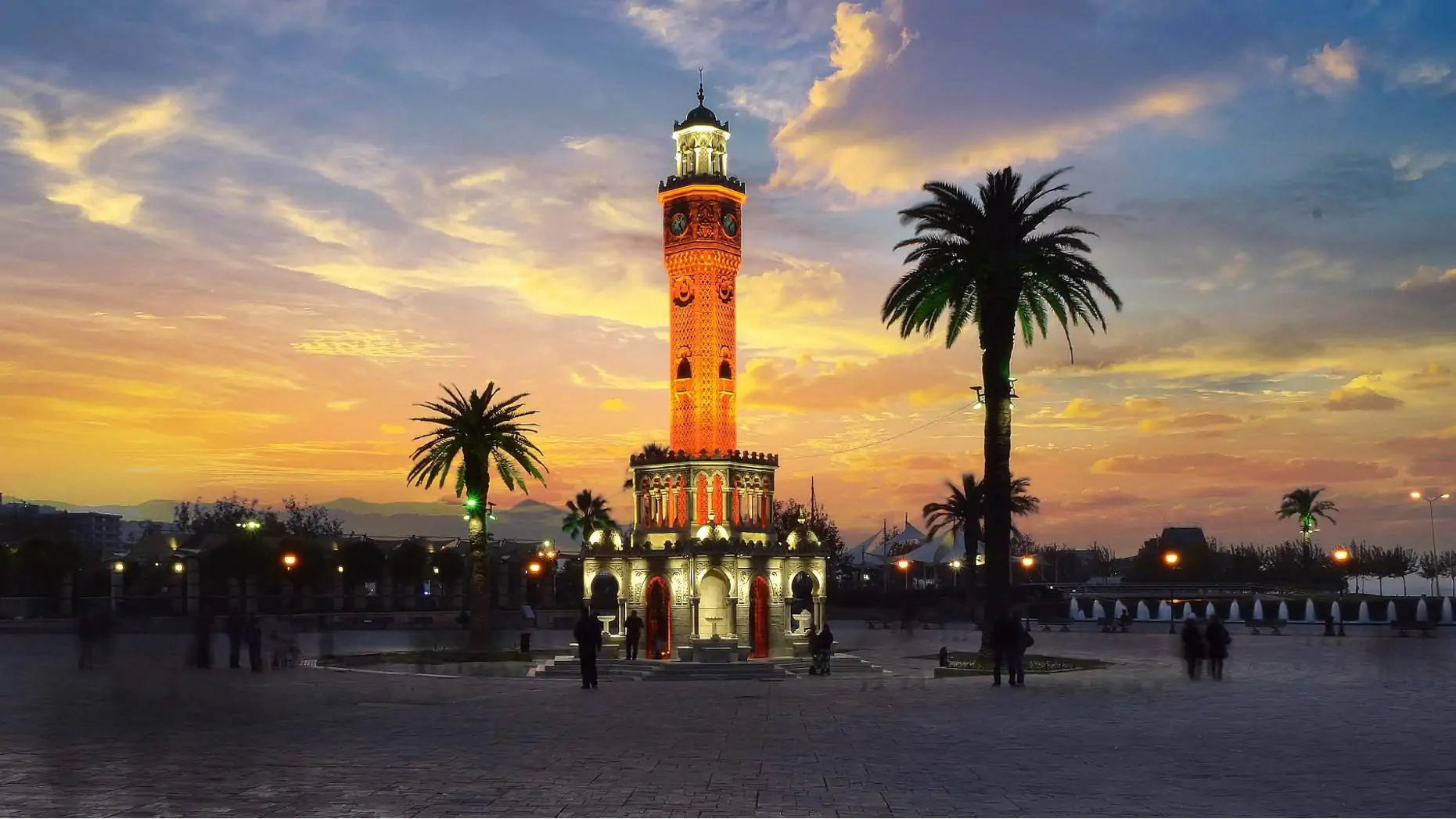 Izmir: Itinerary and Beach Tour
This article is supposed to make the tour of the beaches that you can do around Izmir. So, let's go for a tour of the beaches of Izmir and an itinerary without fail! What to do for vacations in Izmir, and its surroundings...
Izmir is the city where you can understand everything about Turkey.
Izmir in a Few Words
Before we start, you should know that Izmir is the 3rd largest city in Turkey, located on the west side, with a Mediterranean climate and a good living environment. Until a few years ago, the city was still very undeveloped, there were no skyscrapers to pollute the beautiful view of the sea, but there was also little public transportation and little entertainment. Nevertheless, the great advantage of Izmir was that it was very close to the most beautiful beaches of the country. This is one reason why Izmir was very popular with sunbathers.
Izmir is a much better served city, much livelier and more accessible. Unfortunately, who says infrastructure development, also says huge glass towers, shopping malls at all ends and fast-food chains at every corner. Some buildings have indeed appeared and are only the first of a great lineage that is coming. Without much surprise, the city is full of AVM (shopping malls) and Burger King is finally king.
1st stop: Kusadasi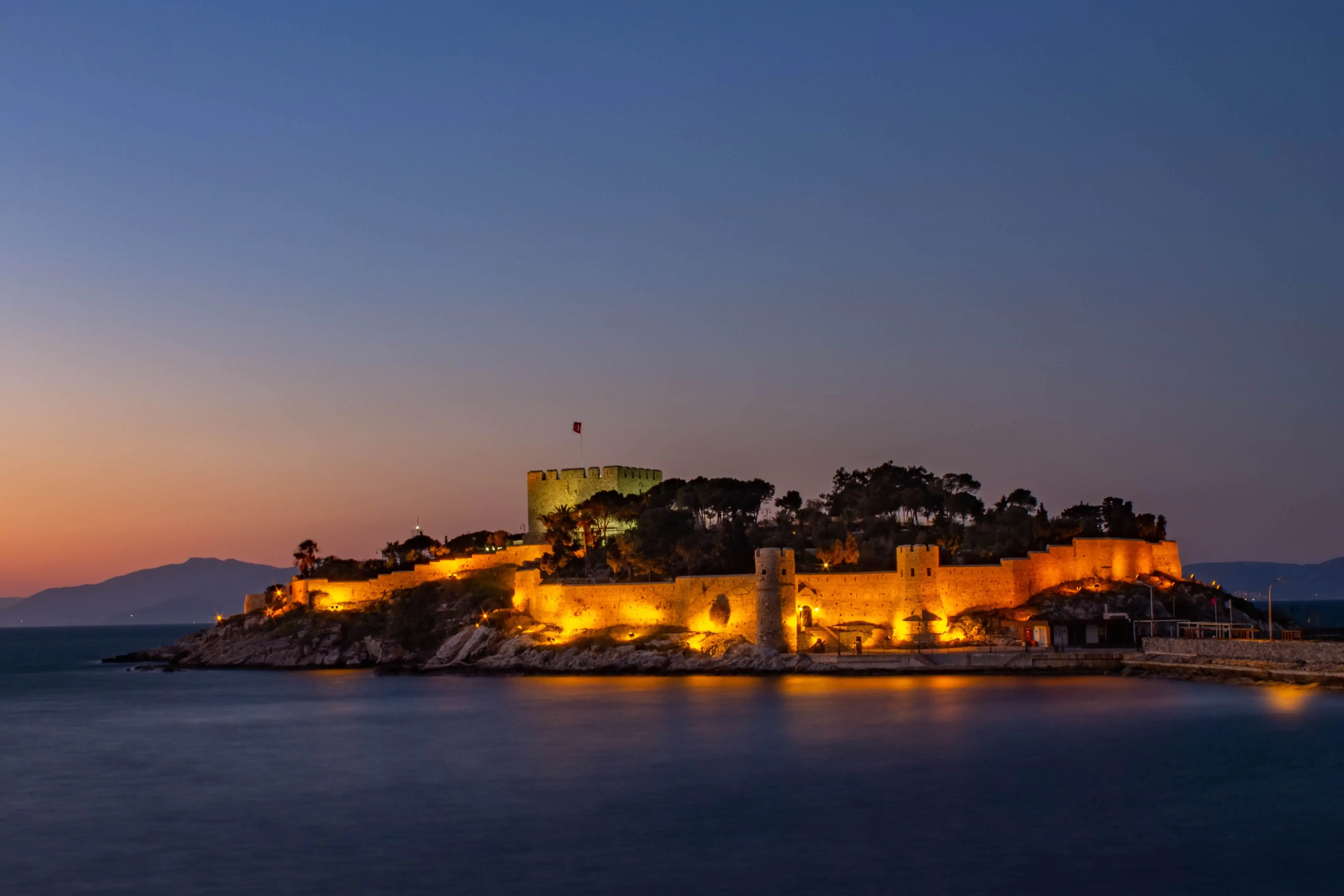 Kusadasi, translated as Bird Island, is a resort that I 100% recommend for families and young groups of friends. It is an absolutely beautiful place, with small coves and clean beaches. The sand is fine, the evening entertainment is very nice and to everyone's taste. You can visit the island of birds, where there is a café bought by a French woman a long time ago. You can go on boat tours, do water activities, but above all, you will find peace and quiet.
Distance Izmir - Kusadasi by bus: 1h
Rent a boat in Kusadasi - The best way to uncover Kusadasi's hidden beauties is by renting a boat. You may quickly select the best catamaran, sailboat, motor yacht, or speedboat for your vacation and get in touch with the owners directly, or you can let a Tekneveyat travel specialist find and advise the best boats for your trip. You have a lot of choices.
If you want to take a trip in Kusadasi, you can charter a sailboat or a speedboat with or without a skipper. A motorboat is the best kind of boat for you if you want to travel to numerous areas quickly because of its quick cruising speed. Families or larger parties that wish to have lots of space for enjoyment, comfort, and elegance may consider catamarans. You can also hire a boat to impress your friends and have a unique bachelor party in Kusadasi.
For lovers of group programs, you can book a Boat trip to Kusadasi.
2nd Stop: Didim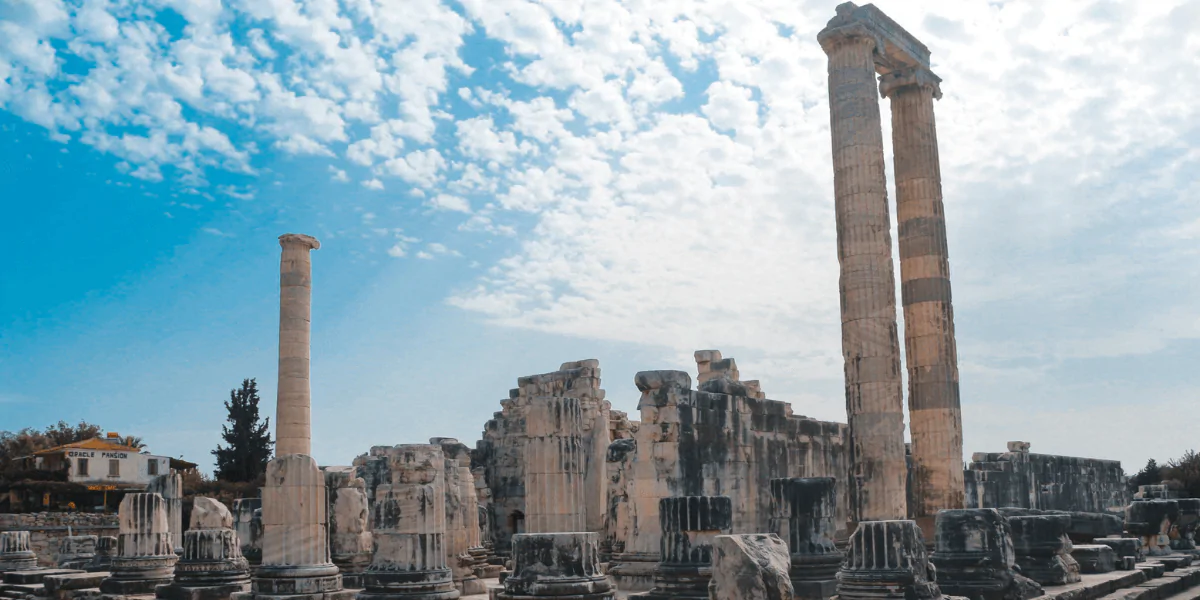 Didim is the ideal seaside resort for young people. It has developed well since 2006. The beach is crowded. The water was too warm and beautiful. We recommend to find a hotel with a private beach, because the public beach is very crowded, you have to pay for the deckchairs, and you can get annoyed. In the evening, there is the beach promenade, all the bars and the best of all, Medusa. The Garden is also very nice. The food is cheap and so are the drinks. Don't forget your sunscreen.
Distance Izmir - Didim by bus: 2h
Rent a boat in Didim - Renting a yacht in Didim is an excellent way to go along the charming coastline of the thriving resort area and even venture outside the city to see the most significant historical sites. There will always be a higher standard of comfort and consideration while renting a yacht in Didim.
When renting a boat in Didim for the day, it is important to keep in mind that the major benefit is that the traveler can independently decide his itinerary, saving time spent in pointless locations. Even before departure, a knowledgeable English-speaking guide will go over all the specifics of the leisure planning that are required with the client and will be happy to offer many pre-made travel itineraries with a flexible route.
For lovers of group programs, you can book a Boat trip to Didim.
3rd Stop: Bodrum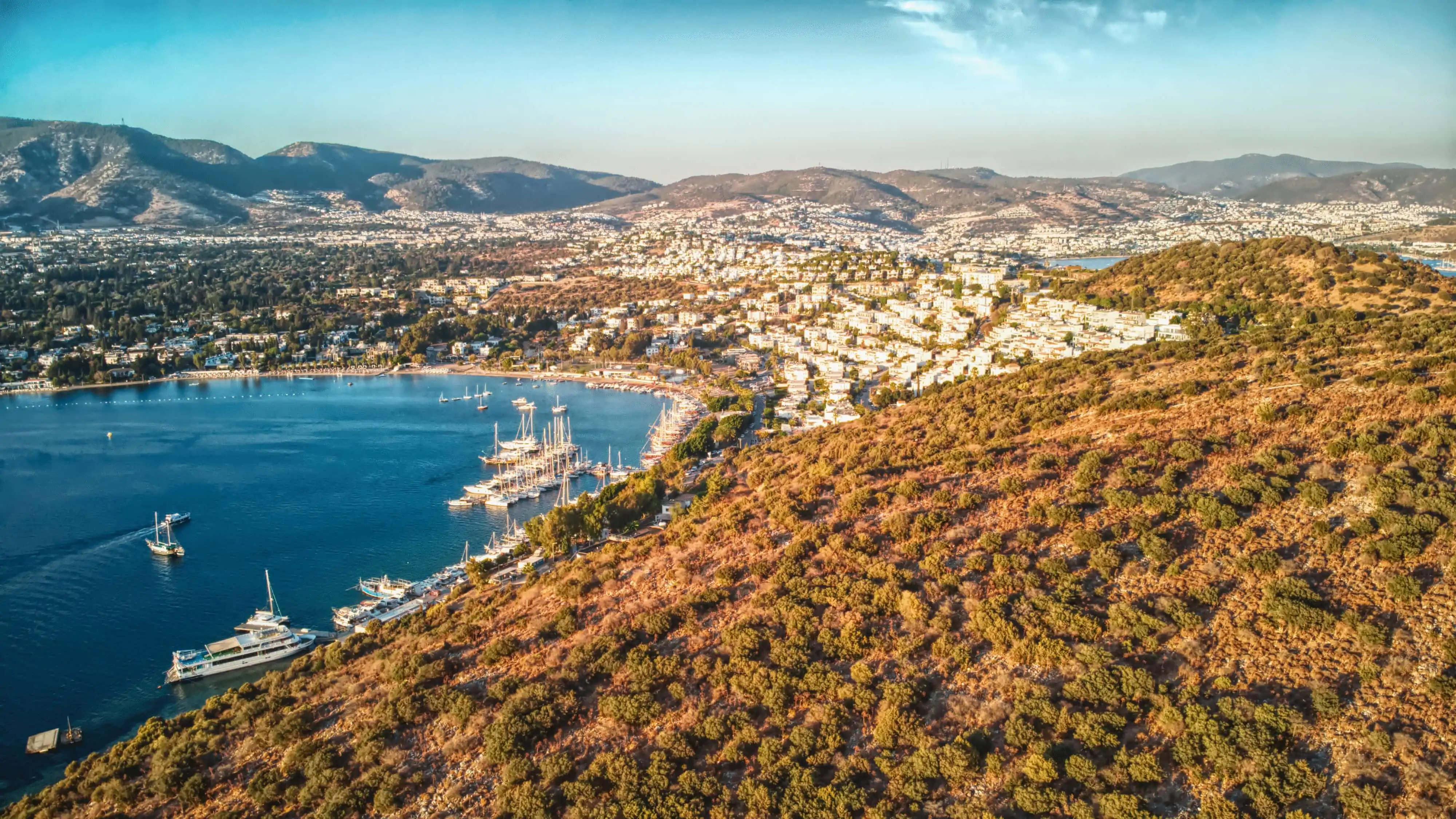 Bodrum is a seaside resort to have fun, to walk on the beautiful marina, to visit (the castle), and to swim on beaches more beautiful than the others. It is therefore the most fashionable seaside resort in the country. So, we can tell you right away, the beach in the center of Bodrum is null and void. On the other hand, the beaches around are beautiful. You can get to Gumbet, Camel Beach, etc. by minibus via Otogar (the otobus station). The 2 nightclubs to do are Halikarnas and Catamaran but there are also small bars of all styles, hip-hop, salsa, tango, reggae ...
Distance Izmir - Bodrum by bus: 3h
Rent a boat in Bodrum - In Bodrum, you can rent a boat either with or without a crew. The first choice is best for individuals who do not have a special license or permit. In addition, an experienced skipper can help in any emergency situation and is familiar with the best places to go for secluded bays and stunning beaches. A private boat will be entirely at your disposal in the second scenario!
Marmaris is regarded as the official yachting capital of the Turkish Republic, but Bodrum may challenge it. a tiny vacation destination in the southeast of the nation, close to the Aegean Sea. A thousand-year-old fortification enclosing the town, snow-white three-story homes arranged in straight rows like a plan, and imposing mountain ranges in the distance are only a few of the attractions. It also has a distinctive landscape and distinctive style. When the sun sets, the show takes on a magnificent quality, especially if you see it while sailing.
For lovers of group programs, you can book a Boat trip to Bodrum.
4th Stop: Marmaris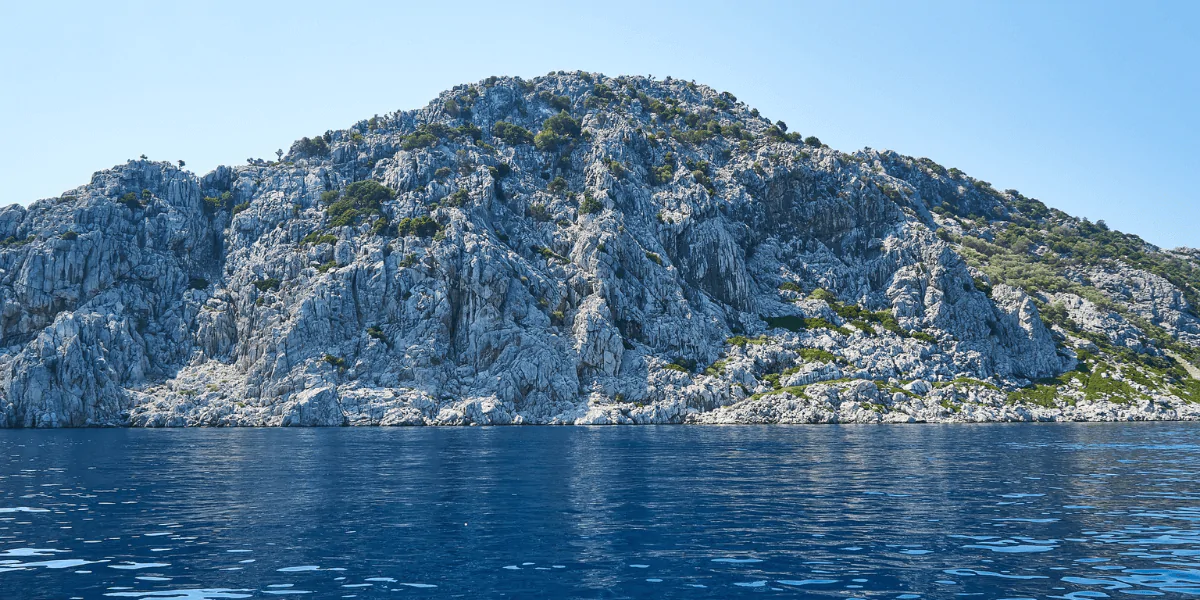 Marmaris is a really idyllic place. You can find the beautiful landscapes, the fine sand, the beautiful beaches and the festive evenings. The resort is populated by Russians and Germans. Blonds everywhere in fact, and that's rare in Turkey. You can really enjoy the boat tours, the jet ski, the warmth and the temperate water of the sea. So, we recommend going there with peace of mind for a day or two, with family or friends, take a day boat tour (outstanding!) and rest.
Distance Izmir - Marmaris by bus: 3h
Rent a boat in Marmaris - One of the daily excursions in Marmaris is to rent a yacht, which is a fantastic way to explore the region's natural beauty away from the normal beach visitors. One of Turkey's distinctive cities, Marmaris is unlike any other. It is situated in a quaint harbor surrounded by hills covered in pine forests on Turkey's southwest coast, where the Aegean and Mediterranean Seas converge.
With the help of Marmaris excursions, you may discover the old Marmaris, which was formerly known as Fikos and played a significant role in the commerce route connecting Anatolia and Egypt. The city has just attained the status of a true European resort, complete with an atmosphere of nonstop joy and celebration.
Renting a yacht in Marmaris means having the newest technology, comfort comparable to the greatest hotels, and speed. You will experience an unforgettably peaceful state of mind on board if you enjoy romance and adventure, are tired of city life, and long to be by yourself in nature. All sailboats come with the most up-to-date navigational tools, as well as a motor for navigating calm waters and docking in ports. Experience the fun of sailing, take in the sound of the wind, and go swimming in the clean, azure sea.
For lovers of group programs, you can book a Boat trip to Marmaris.
5th Stop: Kas – Fethiye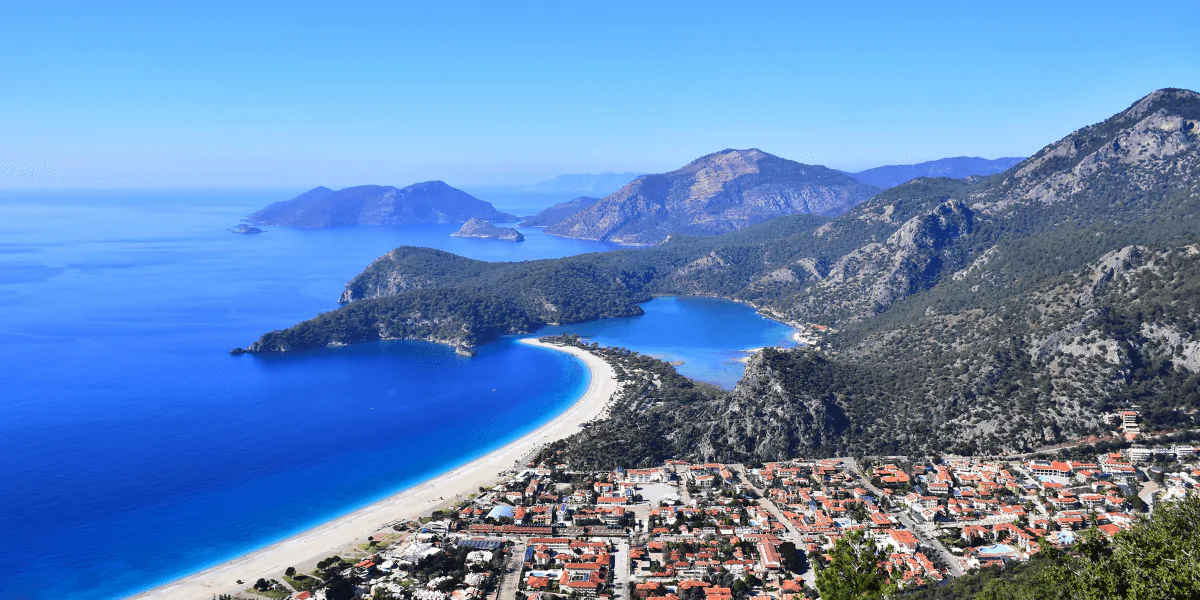 This is a destination you can't wait to visit. You can hear nothing but good things about it. Kas is a very quiet place, favored by families. Fethiye is beautiful with a turquoise sea and original animations. We advise you to go there.
Distance Izmir to Fethiye by bus: 4h30
Rent a boat in Fethiye - The bay has long been beloved by sailors and boat lovers from all over the world because it is consistently shielded from chilly northern winds by a sizable mountain range on the one hand, and by a group of coastal islands on the other. Storm warnings seldom ever occur in this area. Whatever the season, these climatic circumstances make Fethiye a great place to rent a yacht.
The port on the peninsula can accommodate hundreds of private boats of all sizes at once. Tekne ve Yat offers luxury yacht charters and related services, as well as providing a variety of possibilities. For every style, color, and price range, you can reserve a sailboat or a small motor yacht with us.
For lovers of group programs, you can book a Boat trip to Fethiye
And for those who still have a few days free and who go back to Izmir, here is the Bonus: CESME
Cesme is very close to Izmir. This resort is becoming more and more popular with locals and internationals alike, it is even called the new Bodrum. The water is a big blue, slightly fresh and very clean. The entertainment is on par with Nice or Cannes, with concerts, nightclubs and small pubs. We advise young and old to go there...
One of the most well-liked tourist destinations in Izmir throughout the summer is Fethiye. The fact that both domestic and international visitors return year after year for a vacation that is akin to a dream cannot be a coincidence.
For families with children or young couples vacationing on the shores of the calm Aegean Sea, renting a yacht in Cesme is unquestionably worthwhile because of the rich sea tour. If you're looking for a romantic activity, consider scheduling a serene yacht sail around dusk. A magical journey down the beautiful Turkish coast in the rays of the setting sun will undoubtedly be remembered for a lifetime, making such an expedition a fantastic choice for celebrating a wedding anniversary or even an engagement.
For lovers of group programs, you can book a Boat trip to Cesme
With a climate and geography that allow for daily and hourly boat rental services throughout the four seasons, Turkey is a country that is perfect for yacht tourism. Daily boat tours are brief, hourly or daily outings that follow a predetermined itinerary and time zone.
You can learn about the well-known coves, gulfs, beaches, canyons, historic cities, and islands in your area with the help of these trips. It is also carried out using modestly sized small excursion boats. They are boats that, on average, are not overloaded and are rented by a few families or groups of friends. Swimming tours are frequently conducted on these outings, which take place in a welcoming atmosphere, depending on the weather at the time.
How to rent a boat on Tekneveyat?
You may make a reservation for a boat rental through Tekneveyat in just three easy steps. Search: Select the category that best matches the place you are looking for a boat for or the reason for which you are renting a boat.