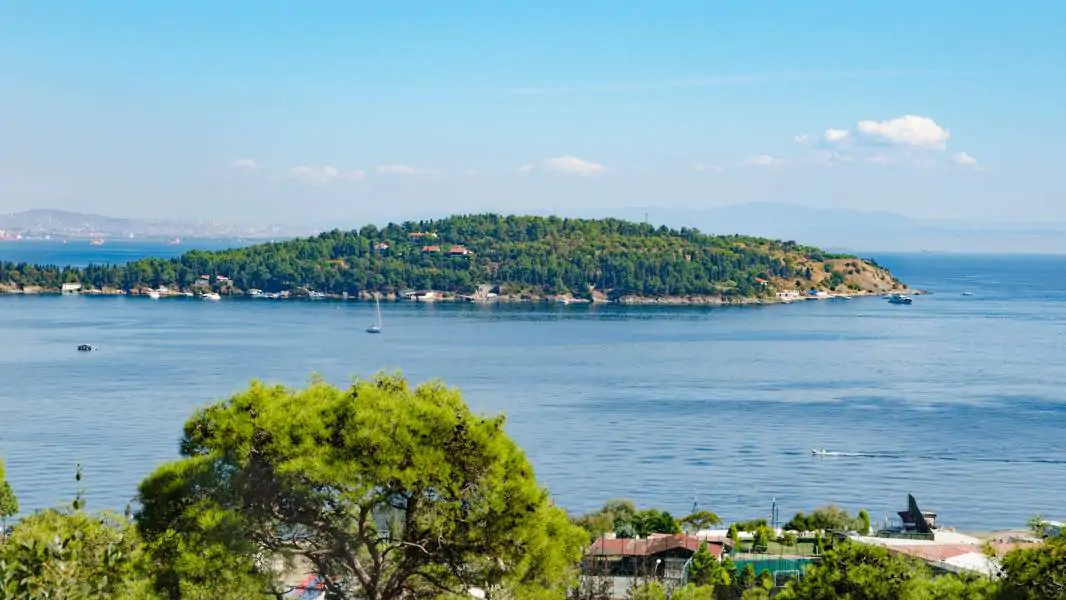 4 Local Beaches Where To Swim Near Istanbul
Turkey is full of beautiful beaches that are worth a visit and We think we could find new ones to propose to you for another 10 years. We had also proposed to you some beaches close to Istanbul. Today, we decided to present to you two little known and little visited islands and two beaches, relatively close to Istanbul, but above all, very local. When we say local, we mean that in these places, the atmosphere will be very Turkish.
Disclaimer: During our travels abroad, we all think we want a local experience, an immersion in the culture of the country and its traditions. But is this really the case for you? Because you have to take into account that going to these places where there are only locals means that you will eat like the locals, a cuisine that does not necessarily have very varied offers, very Western, or that does not necessarily correspond to particular types of food (gluten-free, vegetarian, lactose-free etc.).
Or one will be confronted with local practices that can be very restrictive (wearing specific clothes, respecting "appropriate" behaviors). Living a local experience is sometimes very restrictive compared to modern life, but it is what I like the most, and you?
Let's go, we discover these beaches and local islands close (more or less) to Istanbul...
Kerpe Plage in Kocaeli
Where is it? The beautiful Kerpe is a piece of local coastline overlooking the Black Sea. Heavily frequented in summer, the beach is located on the northeast of Istanbul, in the province of Kocaeli, after the seaside towns of Sile and Agva.
How to get there? By car, the beach is 2 hours and 15 minutes from Istanbul. It is possible to drive along the road to Sile, past Sile and Agva and finally to Kerpe beach.
In the surroundings: You can find other nice beaches on the road, before or after the access to Kerpe Plage, like Kadinlar Beach Kerpe Miço Bay (a beach only for women), Cebeli Plage, Kumcagiz Plage, Kefken Plage or Kapri Plage. These beaches are less frequented but also less well maintained.
Which hotel in the area? We strongly advise you to stay a little weekend in the area, and why not try the Kerpe Diem Hotel, a charming guest house where you feel like at home, in the middle of nature.
Sedef Island
Where is it? The island of Sedef (Pearl in English) is very close to Istanbul. Indeed, it is located a few meters from the large island of Princes' Islands, in front of the beach of Pendik (Asian district of Istanbul). Sedef Island is very little known by tourists although popular with locals. You can go there by boat and spend a day or a weekend.
The atmosphere is local and friendly, far from the seaside style of Bodrum or Antalya. We always wondered why this island, which is part of the archipelago of the 9 Princes' Islands, is not so well known. The only drawback is that it has no sandy beaches as such.
How to get there? 2 choices. Either you take a ferry from Kartal between 8:30 am and 6 pm every day, or you take the ferry from which goes to the Princes' Islands which leaves from Bostanci and which takes you then to Sedef Island.
Which hotel in the area? If you are on a budget, treat yourself to a few nights at the Fidanka Hotel, a wonderful waterfront hotel. If you want to have a more modest time, opt for the famous pension like Old Kalamaki with its exceptional host.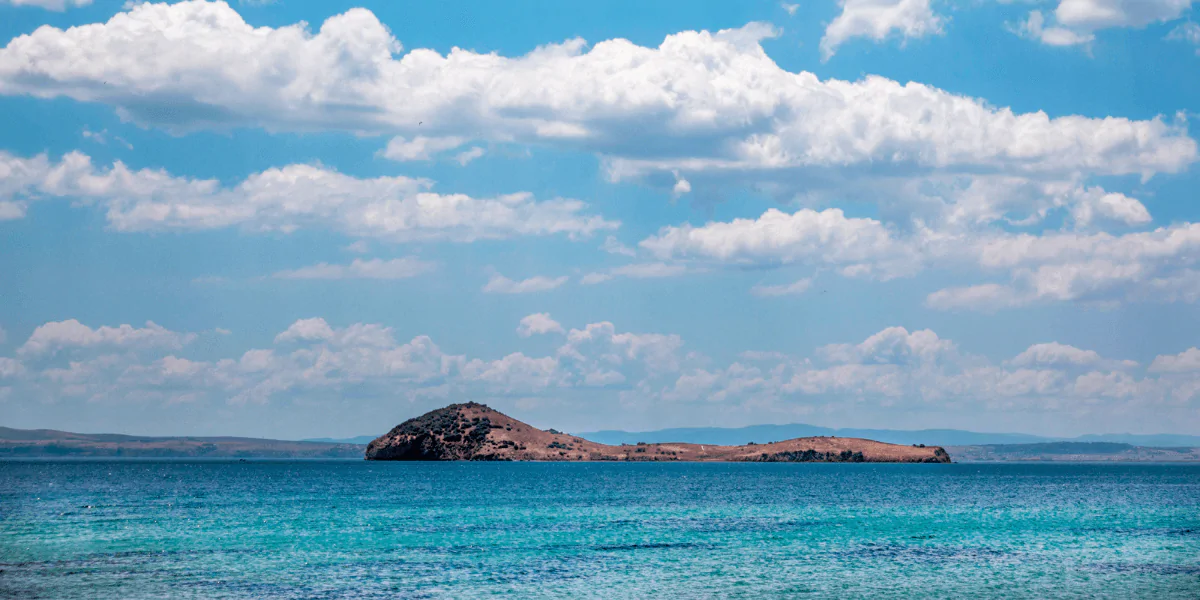 The Best Cruise for a Relaxing Day Trip to the Istanbul Islands with TekneveYat
Istanbul's islands seem like something out of a fairy tale to tourists. Imagine sailing a private yacht to these beautiful islands. With the help of our TekneveYat service, you may do that conveniently moving forward. Additionally, you get to choose how long you wish to spend in each place. Additionally, you can take optional swimming breaks while exploring ways that are accessible only by boat.
Private Yacht Charters and Rentals in Istanbul
With our well-equipped luxury boats, yachts, and bareboats, TekneveYat can accommodate all of your needs for marriage proposals, weddings, bachelorette parties, and Bosphorus excursions with our Istanbul boat and private yacht charter service. We give you a day you won't soon forget, along with a breathtaking view of the Bosphorus. With our simple reservation and online payment options, you can take in the Bosphorus.
With Istanbul boat and yacht charter tours, day or night, with or without meals, you'll have a unique and unique experience! View the Bosphorus' deep blue seas from a super-luxury yacht in the middle of the ocean. On your special days, at cocktail parties, or at any gatherings, sip your beverage in the historic Marmara Sea, where the continents of Asia and Europe meet.
Avsa Island
Where is it? We go away a little to visit an island very known and frequented by the Stambouliotes. Avsa Island is a small seaside haven located completely south of the Marmara Sea. This very well-established island (it is not a deserted island but a very inhabited one) is full of beaches, restaurants and villages that will transport you to a real Turkish vacation.
Which beaches on the island? My favorite spot is Cinar Bay, a quiet beach with fine sand and beautiful clean water... Otherwise, you also have Altinkum beach, the most famous on the island and the most crowded. Tavsanli Beach and Karadut plage are also very popular.
How to get there? From the ports of Yenikapi, Bostanci and Avcilar in Istanbul, you can take a ferry that takes 2 hours and 45 minutes to the island of Avsa. To find out more, go to the website of the Turkish ferry company IDO here.
Which hotel in the area? If you want to have a wonderful time with your lover or family, the only hotel I can recommend is ALA AVSA HOTEL. It's clean, comfortable and the staff speaks pretty much English.
The Gulf Of Saros
Where is it? On the map, the beautiful Saros Gulf (Saros Korfezi) is located west of Istanbul, near the city of Edirne (European part of Turkey). It is one of the favorite places of the people from Istanbul in love with nature and camping in Turkey. In this gulf, we propose to you to discover 4 beaches impossible to circumvent: Erikli Beach, Yayla Beach, Uzunkum Beach and Italyan Bay. These 4 sumptuous beaches not so far from Istanbul, resemble the beaches of Cesme, fine sand and wide beaches with water a little fresh and salty but very clean. You won't regret the trip!
How to get there? By car only. The journey is 260 km. Take the direction of Silivri, Tekirdaga and Kesan. On the road, you will see beautiful landscapes, take your time!
Which hotel in the area? If you want to stay a few days to explore the beaches of the Gulf (very good idea), do not hesitate to stay in the Garden Apart hotel, very comfortable, like at home.