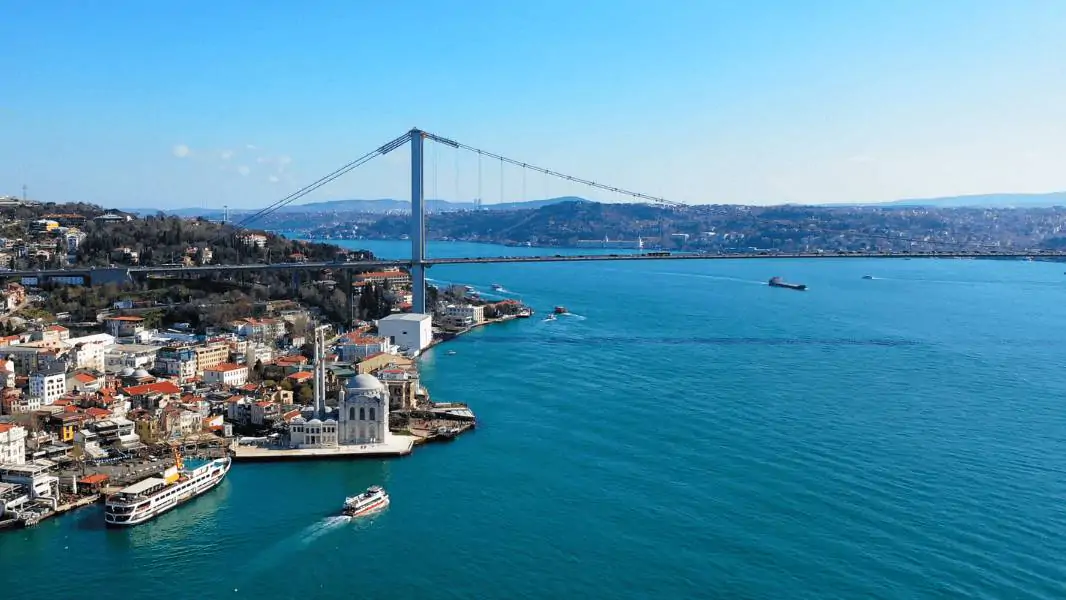 Cruise on the Bosphorus in Istanbul
Cruises on the Bosphorus is one of the most popular, unique and fantastic forms of entertainment during your visit to Istanbul. It is also one of the best ways to discover and enjoy the most beautiful sights and sounds of the city over the sea.
What to expect?
By taking a public ferry, private boat or yacht, you will enjoy spectacular views of historic sites, including Ottoman palaces, fortresses, museums and beautiful bridges, and soak up the atmosphere along the city's European and Asian shores.
Typical cruises on the Bosphorus are done by public ferries (Sehir Hatlari) or by private boats and yachts. They go for about two hours. Tekneveyat provides you with hourly, daily & weekly boat, gulet, motor yacht, catamaran and sailing rental services. Travelers who want to travel on a budget can board one of the passenger boats that regularly zigzag along the shores. You can also celebrate your special days such as birthdays, meetings or any type of organization at the Bosphorus cruises.
If you want a proper cruise, you can find a range of boat trips from the main piers mainly located at Eminonu, Kabatas and Besiktas jetties, or you can take private boat/yacht trips. Typical cruises on the Bosphorus last about two hours.
Private Yacht Charters and Rentals in Istanbul
With well-equipped luxury boats, yachts, and bareboat, Tekneveyat can accommodate all of your needs for marriage proposals, weddings, bachelorette parties, and Bosphorus excursions with Istanbul boat and private yacht charter service.
The dinner cruise on the Bosphorus with entertainment is also one of the most popular best things to do in Istanbul. Especially preferred with tourists who want to discover a unique attraction specific to Istanbul. While you sail along the Bosphorus and enjoy your meal, you will be entertained by traditional belly dancing, a henna ceremony, a Roma dance, a folk dance, a live DJ, etc.
The Best Cruises on the Bosphorus
Bosphorus cruise in Istanbul with dinner and entertainment, private yacht tour on the Bosphorus or morning/afternoon/half day cruises on the Bosphorus are some of these Bosphorus theme cruises. You can view and book them here and choose the one that best suits your needs.
1. Sunset cruise on the Bosphorus on a Luxury Yacht
This is one of the best and most popular Bosphorus cruises.
Highlights: Drinks and canapes are provided while you sail, discover the history of Istanbul's monuments with your guide on board, a cruise for all seasons: embark at any time of the year, weather permitting, depart from an easy boat -to find a meeting point at the water's edge near public transportation.
Includes: This insightful tour is guided and narrated by an experienced host, Complimentary beverages (homemade lemonade in summer and fresh fruit juice in winter), tea and coffee State-of-the-art, customised passenger vessels, luxury yacht, delicious snacks served on board, coffee and/or tea, snacks.
Book a sunset cruise on the Bosphorus on a luxury yacht by Tekneveyat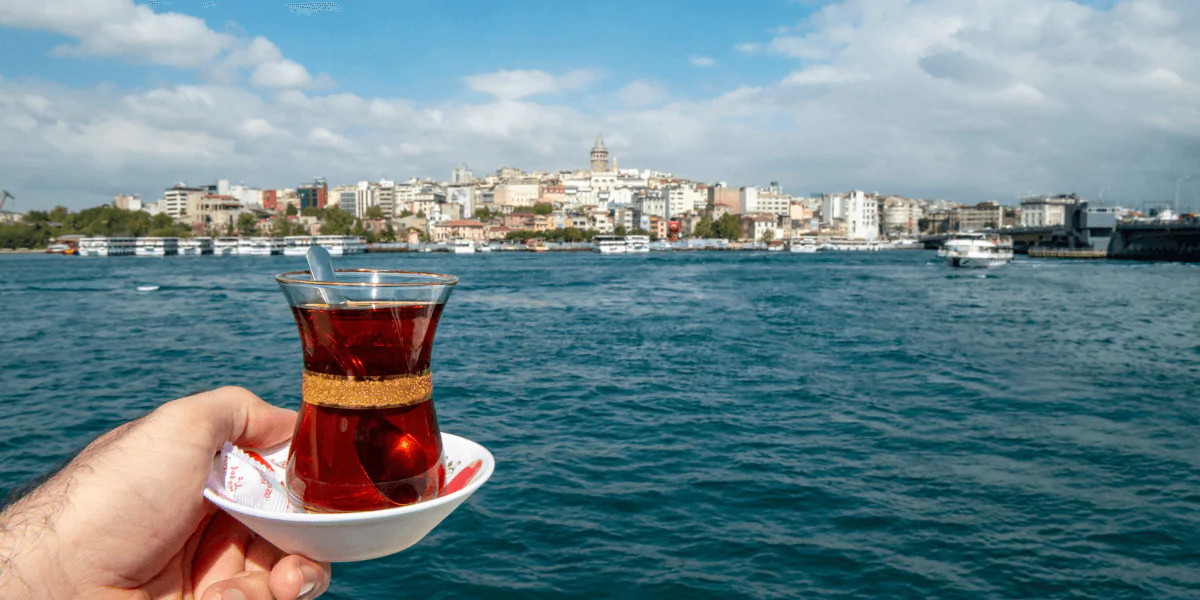 2. Bosphorus Luxury Yacht Tour (Highly Recommended)
This is a fantastic new cruise on a luxury yacht for small groups (max. 12 people) at very affordable prices. We highly recommend this cruise as you will feel very special in this private luxury charter yacht.
With the help of our knowledgeable staff and first-rate service, you may enjoy the exquisite pleasures of the sea on board our motor boat, which departs from the Beşiktaş, Bebek region.
Highlights: Sail the Bosphorus past iconic palaces and historical sites, Get an up-close look at famous sites such as Dolmabahce Palace, Ortaköy Mosque, Bosphorus Bridge and Maiden Tower, A licensed and knowledgeable guide will share with you the stories and facts that accompany the many sites you pass, Enjoy an intimate trip as group size is limited to 12 people, Capture the best photos with a sparkling backdrop of the Bosphorus, Relax and enjoy the sun and/or sunset with a glass of wine, Turkish snacks and drinks, Admire the beautiful views from the deck of a beautiful private yacht.
Includes: at noon or sunset for 2 hours, with a glass of wine, fruits and snacks, unlimited coffee, tea and soft drinks, local English speaking expert guide, free Wi-Fi on the yacht.
Book Luxury Yacht Tour on the Bosphorus
3. Cruise on the Bosphorus by yacht with stopover on the Asian side
It is one of the best ways to explore the Bosphorus with a stopover on the Asian side and explore Asian side.
Highlights: Sail the Bosphorus on the Sunset Bosphorus yacht, sip Turkish coffee and nibble Turkish snacks in Asian Istanbul, onboard Wi-Fi saves on roaming charges and keeps you connected, a range of time slots allows you to plan your day and fit in more.
Includes: coffee and/or tea, bottled water, Turkish delight with Turkish coffee, air-conditioned vehicle, Wi-Fi on board.
Our motor yacht-style boat in Tuzla, Istanbul, can accommodate 11 people and is available to you for sightseeing trips, birthday celebrations, marriage proposals, bachelorette parties, and any other events you may want.
Book a yacht cruise on the Bosphorus with a stopover on the Asian side
4. Dinner cruise on the Bosphorus with entertainment
This is one of the most fantastic dinner cruises on the Bosphorus with entertainment. You will both have an excellent dinner cruise on the Bosphorus on one of the largest and most luxurious ships, enjoy delicious appetizers, dinners and desserts, and have an excellent evening while watching the variety of fantastic shows.
You will also witness the magic of Istanbul at night by admiring the breathtaking view of some of the main attractions of Istanbul such as Topkapi Palace, the Blue Mosque, Dolmabahçe Palace, Beylerbeyi Palace, Leander Tower and the Bosphorus Bridge.
You are invited by Tekneveyat to a special dinner for 600 guests with delectable menus served on some of the most stunning boats on the Bosphorus, as well as an unforgettable entertainment program that includes DJ performances, folk dance shows, oriental dance performances, and real dance performances.
Highlights: large and luxurious cruise ship, unlimited local soft drinks, dinner, unlimited alcoholic drinks (local beer and wine), belly dancing.
Book Bosphorus Dinner Cruise and Show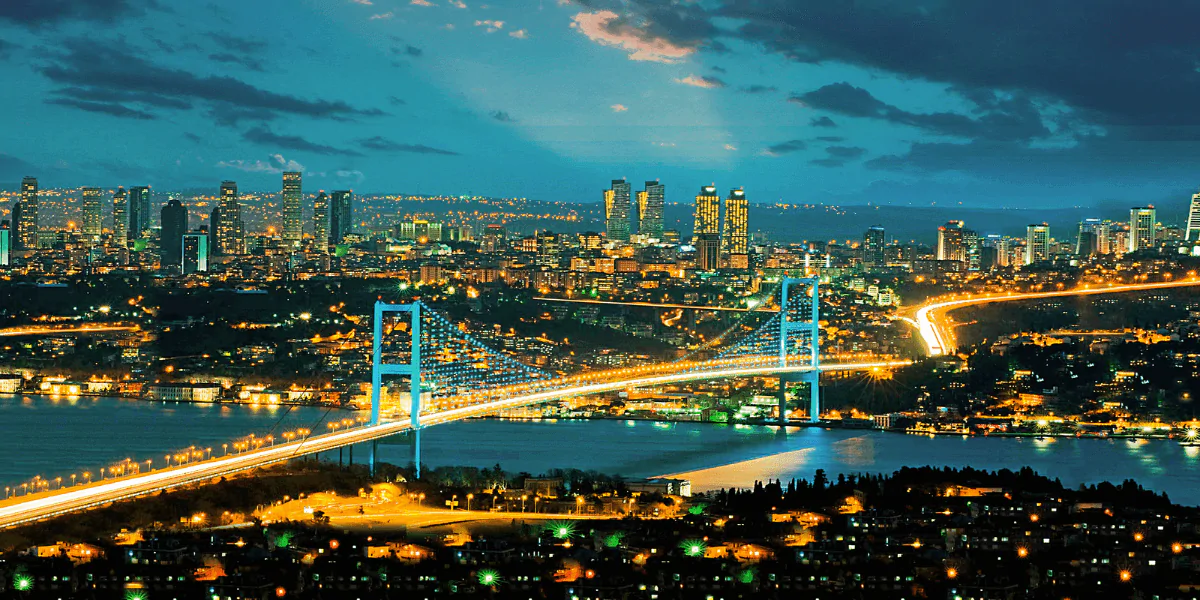 5. Private yacht for surprise events / Birthday, Proposal, Anniversary, Party
This is an excellent opportunity for those who are looking for a private yacht cruise along the Bosphorus for their special events such as birthday, proposal, wedding, anniversary and parties.
You can select Tekneveyat to host your wedding, engagement, circumcision wedding, birthday, business gathering, or organization in the Bosphorus's ancient splendour.
Our boat is 8 meters wide and 33 meters long. There are indoor and outdoor spaces here. 350 people can be served in bigger events, while 300 people can be served for dinner cruise.
Contact us for weddings and many other organizations on the Bosphorus in Istanbul!
How Much Istanbul Private Yacht Charter Cost?
Costs for private yachts and boats in Istanbul are calculated hourly or daily and may vary based on additional services or demand. Excursion tours, like the Bosphorus tour, can be taken daily or overnight and last anywhere between 2 and 4 hours, depending on the locations that are visited. On Bosphorus tours, guided and unguided alternatives are available. With the help of knowledgeable tour guides who provide fascinating information about numerous historical sites like Rumeli Hisari, Anadolu Hisari, and Ortakoy, you may discover Istanbul's unknown aspects.
Special event costs are completely flexible. We advise you to have a thorough conversation with the owners about the attendance, yacht size, food and beverage service, DJ, live music, and duration of such events.
By choosing a category from the search section and learning more about the range of services, you can examine all of our offers and gain more specific information about yacht rental costs. You can ask questions about luxury motor yachts for rent and request an offer.
Bosphorus Yacht Tour
Istanbul is unique in the world because of its history and culture, having served as the capital of some of history's most important civilisations. Everywhere is vibrant and lovely, from Anadolu Kavagi to Rumeli Fortress, from Uskudar to Eminonu. With a day trip or overnight Bosphorus tour, you may learn about a city that has inspired songs, folk songs, novels, and poems.
The Bosphorus is lovely both during the day and at night. The moonlight and the 15 Temmuz Sehitler Koprusu's lights dance on the water at night. The spirit is comforted by spending a night away from the masses on cold seas. In the daylight, the sounds of ferries and seagulls mingle with the sight of ancient mansions, palaces, and mosques against a breathtakingly deep blue sky.
Istanbul Princes' Islands Tour
Istanbul residents love to escape to the Princes Islands. We advise you to use a luxurious private yacht to explore these islands. Northwest of the Marmara Sea are the islands of Buyukada, Heybeliada, Burgazada, Kinaliada, Sedef Island, Sivriada, Yasssada, Kasik Island, and Tavsan Island.
You may see Istanbul from a completely different angle by taking a boat cruise to Büyükada, Heybeliada, and Burgazada, where you can fully enjoy swimming and entertainment. It gives you the impression that you've traveled to a Mediterranean vacation destination when you view the crystal clear waters of coves such Cam Limani, Yorukali, Princess, and Kalpazankaya. You will take part in a variety of events and entertainments during the tour, and you'll return home with some unforgettable experiences.
Why Tekneveyat?
The top boat and yacht owners in Istanbul, Turkey, and the Mediterranean may be found on Tekneveyat, a dependable marketplace. It can fulfill your demands for a yacht charter for a birthday celebration, bachelorette party, supper, or brunch thanks to its business partners who share its commitment to providing customers with the highest quality products and services. Chartering a boat or yacht in Istanbul is now simpler than ever thanks to Boat and Yacht safe payment and quick booking alternatives.