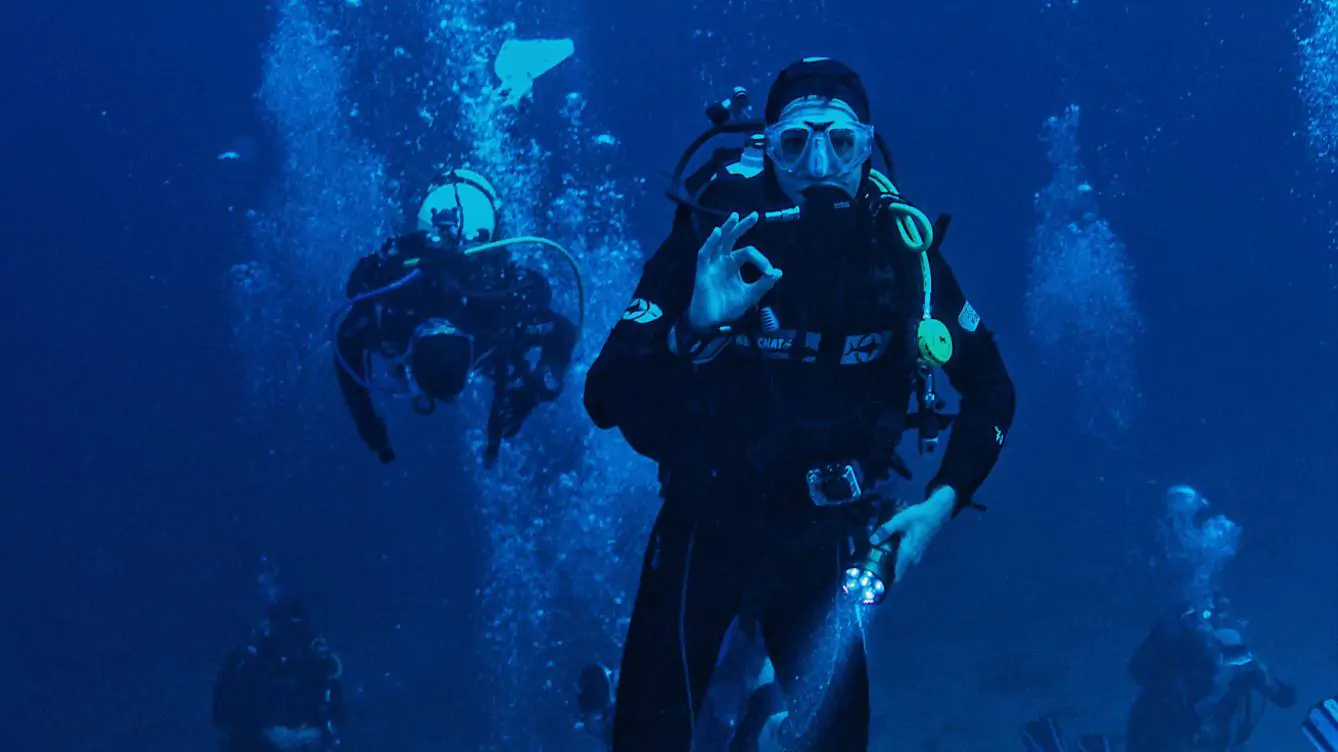 10 Best Diving Spots In Turkey
Turkey is a true paradise for diving. Here we want to introduce you some of the most amazing diving areas in the country.
1. Sivriada ( Istanbul )
Many people think the Sea of ​​Marmara is cold and dirty but, there are some surprisingly attractive diving spots, not even far from Istanbul. This area is known as '67 Stone'. An interesting seafloor for divers as you will find lots of ancient ruins.
2. Saros ( Çanakkale )
Because of being close to Istanbul, Saros is a popular diving area whole year around. The hotels and campers in the region are able to do host divers from all around the world. You can get a chance to see various sea creatures at the depths of 30 to 40 meters in the openings of the Baby Rocks near Saros. In addition, while diving here sea scorpion, sea stars, sea snails, various big fish will be accompanying you. Saros is waiting for you if you want to catch a colorful underwater.
3. Ayvalık ( Balıkesir )
Having many islands and diving points, Ayvalık expects to host the divers who will visit the region with the diversity it offers. Diving areas that are rich in reefs are also mentioned by their names like Deli Mehmet, Kerbela and Ezher Bey with their visually rich underwater landscapes. Reefs rich in Gorgon corals; He is also hosting the sea creatures such as caterpillars, ferrets, groupers and octopuses. The area is rich in marine life, corals and reefs, and seems suitable for underwater photography.
4. Bodrum ( Muğla )
If you want to see the reef and the fishes that own these reefs, Bodrum is a perfect diving spot for you. In particular, the Great Reef, you will meet sarcophagus, giant dentex, schizophrenia, amberjack and grouper. All are waiting for the strangers who come to dive into the region. It is said to be a good time for diving, especially in the early hours as the water is clear and visibility increases.
5. Gökova ( Muğla )
Given the name of Gökova as blue sky, a paradise region known by frequent divers from all around the world, In GÖKOVA; diving in the sky blue, while the sea is clear and giving divers a different pleasure, the slogan for the area is 'world's most beautiful blue'. The depth of diving spots in Gökova is 200 meters. Instructors are warning divers about the pressure at these points. All kinds of deep water creatures, crustaceans, anemones and sponges living in the Aegean Sea, as well as groupers and amberjacks will accompany you while you are under the water.
6. Datça ( Muğla )
Most known diving spot in Datça is located to the west of the Atabol Lighthouse near the Hisarönü Bay. The depth of the diving area, which is approximately one kilometer wide, ranges from 10 to 20 meters. It is said that the waters of the open diving spot in the bay are clean and clear while the sight distance is quite high.
7. Fethiye ( Muğla )
Famous divers suggest us this is one of the most beautiful diving area in Turkey . It is also said that many kinds of underwater creatures are worth seeing at the same time you will feel like you are lost in the crystal clear turquoise waters.
8. Kaş ( Antalya )
Flying Fish is a deep and swift diving area and it is located in Kaş in Antalya and it seems to be suitable for experienced divers . The diving points in Flying Fish are generally thirty meters deep, but sometimes it is 60 to 70 meters deep. The underwater riches of these dive sites include an Italian war plane from Second World War. And the giant groupers that roam around this body. Diving spots in Flying Fish are said to be between 20 and 30 meters in general.
9. Kalkan ( Antalya )
Kalkan looks like a hidden land that is almost waiting to be discovered. Sunken cities and interesting spots almost every corner of the area. The most famous of the diving spots is a British cargo ship, not far from the town center. The wrecks seen at depths of 10 to 60 meters in an underwater and there is a canyon also seen as houses for various sea creatures. It is said that the region is not only rich in marine life, but also rich in underwater plants. It is expressed that the diving points at the front are open to every level.
10. Tekirova ( Antalya )
With it's rich underwater view, the Three Islands are known as one of the most visited places by underwater photographers and adventurous divers. Underwater view of soft corals and rich marine life is truly mesmerizing.